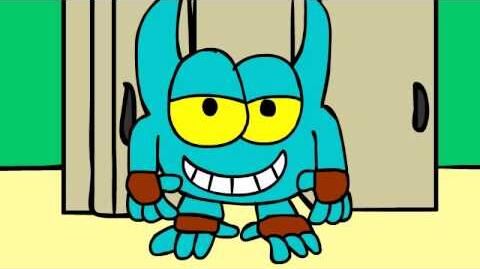 Pop Pizz is a flash animated short by Black Rhino Ranger (BRR for Short, BRRGames on Youtube and BRRSpore on Wikia). Unlike most videos, this video was given a PG age rating due to its mild toilet humor.
Pop Fizz is rushing to the toilet after taking 12 bottles of soda. When he was done, he forgot to flush. As a result, the toilet comes alive with evil eyes and teeth. However, Pop Fizz stretched his arms and flushed the toilet, cause it to revert to normal.
This short was inspired by an episode of Mucha Lucha with the Masked Toilet as well as by people who always forget to flush.
Ad blocker interference detected!
Wikia is a free-to-use site that makes money from advertising. We have a modified experience for viewers using ad blockers

Wikia is not accessible if you've made further modifications. Remove the custom ad blocker rule(s) and the page will load as expected.